Every Vermilion project leverages Irene's long-term collaborative partnerships. Some films call for a crew of one. Others, a collective. Here are some of our favorite collaborators…

---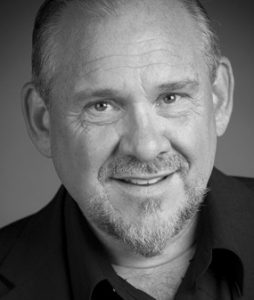 LARRY BRILLIANT: Dr. Larry Brilliant is a physician, epidemiologist, philanthropist, innovator, and entrepreneur who has led foundations and public companies and has worked on several films, mostly attuned to his philanthropic interests. With Vermilion, he produced The Final Inch and Open Your Eyes.
Larry is currently the Chairman of the Skoll Global Threats Fund and previously was Vice President of Google and Executive Director of Google.org. In the ancient days, he co-founded The Well with Stewart Brand, helped deliver a baby on Alcatraz during the Indian occupation, and was, and still is, part of the Hog Farm Commune. He was a WHO medical officer for more than a decade in India, Nepal and Bangladesh working to eradicate smallpox, polio and needless blindness. As a WHO medical officer in 1980 Larry directed the first epidemiological study of blindness ever done in Nepal, a six-month 100-village study of 35,000 people. Larry is a co-founder of The Seva Foundation, an international NGO whose programs have given back sight to 4 million blind — two of whom are featured in Open Your Eyes.
Larry was named by Time magazine as one of the 100 most influential people in the world, and one of the top 20 scientists and thinkers. Other honors include the Government of India Health Minister's award for helping eradicate smallpox, the "TED Prize," the "UC Berkeley's International Public Health Hero," "Health Rights International Leadership Award," "United Nations Global Citizen award," three honorary doctorates, and the UCLA Gold Medal.
---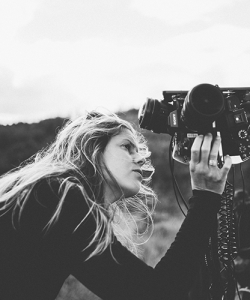 TAHRIA SHEATHER: Tahria is an Australian commercial and documentary producer dedicated to telling compelling stories about our human connection with the natural world. While Tahria primarily acts as the master logistician through each stage of production, she is equally adept behind the camera and in the editing suite. Tahria has field produced broadcast series and news stories for National Geographic Studios and PBS that explore science, conservation and human interest subject matter.
Over five years, Tahria collaborated closely with Seedlight Pictures, during which time she produced, shot and edited several independent documentary films that received accolades at film festivals internationally. She continues to produce independent and branded documentary content for clients including National Geographic Society, Travel Oregon, Neighborhood Centers Inc., Maine Farmland Trust, Nike and The Nature Conservancy and has collaborated with Maser Films and MediaStorm, amongst others.
Most recently, she has produced 360 virtual reality experiences for New York Times and The Program that explore a new dimension of non-fiction storytelling. Driven equally by head and heart, Tahria has a knack for drawing undiscovered insights and infusing compassion into each story she tells. Learn more about her work at tahria.com.
---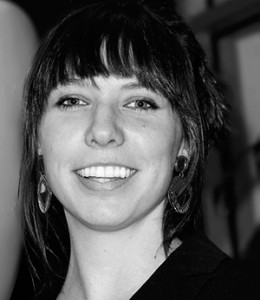 SOPHIE HARRIS: Sophie is an Emmy-nominated documentary film producer who has partnered with Irene on several films. She is also deeply involved in Vermilion field productions as a sound recordist, cinematographer and liaison. Sophie was nominated for a 2008 Emmy Award for her research on the legacy of polio for Vermilion's Oscar-nominated short film The Final Inch. She helped to produce and edit How to Die in Oregon, about Oregon's Aid in Dying Law, which won the Grand Jury prize at Sundance and got Emmy nomination for Documentary of the Year. On American Winter, HBOs highly publicized film about families in economic crisis, Sophie was Field Producer, researching and maintaining relationships with all the subjects, who were later invited to testify before the U.S. Congress.
In addition to her 8 years working with Vermilion, Sophie has been a Producer with Participant Media, Part 2 Pictures, Representational Pictures, Visual Aid and the advertising company Wieden & Kennedy. She has produced films on five continents and all over the United States. She has also worked with CNN, the PBS documentary showcase P.O.V., the Smithsonian, the software company Autodesk, and as a local journalist in Portland, Oregon.
---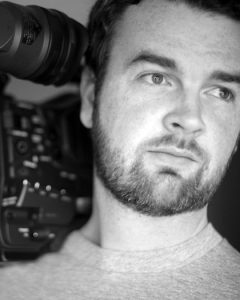 PETER RICHARDSON: Peter Richardson is a Director and DP who worked closely with Vermilion photographing both Saving Pelican 895 and One Last Hug. His thoughtful and compelling documentary work has gained widespread recognition, including the Grand Jury Prize at Sundance and an Emmy nomination for his documentary, How to Die in Oregon.
More recently, Peter has been directing non-fiction specials with the Oprah Winfrey Network and Participant Media. When not busy traveling the world directing his own films, Peter brings his expert vision and sensibilities to the Vermilion team.
---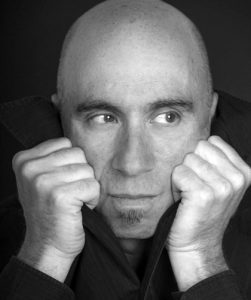 JOEL GOODMAN: Joel has scored films that have received 4 Oscar Nominations, 10 Emmy Awards, over 20 Emmy Nominations as well as appearing at every major film festival in the world. He recently won a 2012 Emmy for Sound and Music for Saving Pelican 895, along with Vermilion's sound collaborator Lance Limbocker. Listen to Joel's scores at joelgoodman.com and Oovramusic.com.
---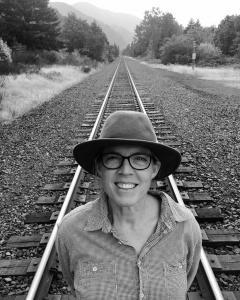 CROFTON DIACK: When not storyboarding with gem prospectors in Greenland, or dodging falling trees filming for The History Channel's Ax-men, Crofton lends her dynamic personality and filmmaking skills to the Vermilion team.  When not behind the camera, Crofton also works as a location scout, producer and events coordinator. Before arriving at her passion for all things film, Crofton was a Lead Instructor for Outward Bound.
---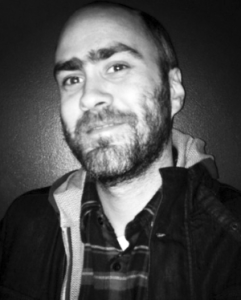 BRIAN KINKLEY: Brian created the animation for Vermilion's signature hummingbird logo. Learn more about his work at kinkley.com
---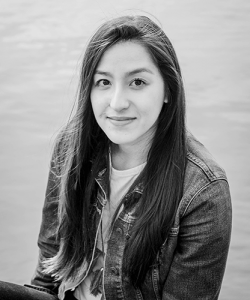 CHEL MEIER: Chel is the newest addition to the Vermilion team, assisting with every stage of production. A journalism graduate from University of Oregon, she brings her dogged research skills as we develop and vet film projects, and assists with editing. Chel has also created digital media content with Film Independent, In The Flicker, Magnolia Releasing, and various film festivals.
---
SNOW DOWD: Snow founded [theMAKERS], a multimedia design and consulting company with husband and creative partner, Robert Reinhardt in Los Angeles in 1999. Since then, they have worked with a wide variety of creative clients while moving their studio steadily north: first to Portland, OR, then Bainbridge Island, WA, and finally, all the way to Salt Spring Island, BC. Snow and Robert graduated from Ryerson University's School of Image Arts in Toronto. The print materials, web sites, and film titles they've done in collaboration with Vermilion are some of their favorite projects.You can also find her work at snowdowd.com.