FILMOGRAPHY
Beware the Slenderman
On May 31st, 2014, in the woods outside of Waukesha, Wisconsin, two 12 year old girls stabbed their classmate 19 times.
This is the true story of what drove them to do it.
Official selection, 2016 SXSW Film Festival
Official selection, 2016 HotDocs Festival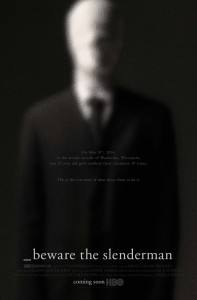 Screenings || Press
Open Your Eyes
A documentary about the Blind in Nepal and one family's journey to return from darkness to sight.
Official selection, 2015 Mill Valley Film Festival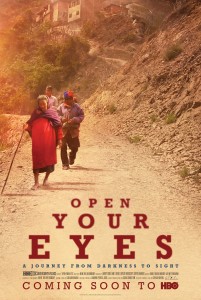 Film Clip || Web Site || Screenings
One Last Hug (…and a few smooches): Three Days at Grief Camp
A short film exploring how children grieve.
Winner, 2014 Emmy Award Best Children's Program
Winner, 2013 Audience Award for Best Short Film, Hamptons Film Festival
Winner, Best Oregon Short Film, Portland International Film Festival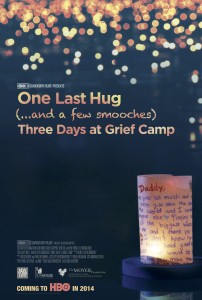 Saving Pelican 895
A documentary following the life of a single bird rescued from the 2010 Gulf Oil Spill.
Winner, 2012 Emmy Award for Sound and Music
Nominee, 2011 Environmental Media Award
Winner, Best Documentary, Vail Film Festival
Winner, Audience Award, Ashland Film Festival
Available on DVD from HBO.
The Final Inch
A documentary about the historic effort to eradicate polio from the planet.
2009 Academy Award® -nominee, Documentary Short Subject
2010 News & Documentary EMMY® AWARD-nominee: Music & Sound, Research , and Best Long Form Informational Programming.
Winner, 2009 IDA/PARE LORENTZ Award
Available on DVD from Amazon.
Hear and Now
A feature-length documentary memoir about Irene Taylor Brodsky's deaf parents.
Winner, 2008 Peabody Award
Winner, Audience Award for Documentary, 2007 Sundance Film Festival
Winner, Special Jury "Best Life" Award at the 2008 BiograFilm Festival in Bologna, Italy
Winner, Audience Award at 2008 EIDF Film Festival in Seoul, Korea
Showcased in the 2008 American Film Festival in Moscow
Available on DVD from Amazon and HBO.
The Listening Project
(multi-media documentary project currently in production)
Four Walls Around Me
(feature length documentary currently in production)
Heart of the Country (CBS, Sunday Morning)
A portrait of the late architect Samuel Mockbee and his legacy, The Rural Studio.
Winner, 2004 Emmy Award, Outstanding Feature in a Regularly Scheduled Broadcast
'Til Death do Us Part  (CBS)
A five-part documentary series featuring renegade polygamist Alex Joseph, his eight wives, and numerous children.
Winner, 1998 Telly Award
Latex Sex  (HBO, The Best of  Real Sex)
Documentary portrait of the legendary dominatrix and fetish clothing designer, The Baroness.
Infant Massage
Now available on DVD
Working with orphanages across India, an instructional video showing the therapeutic power of infant massage. www.handstohearts.org
Gone Phishin' (CBS, Sunday Morning)
Phish frontman Trey Anastasio collaborates with jazz pianist Ernie Stires and the Vermont Youth Orchestra
Hooray for Bollywood (CBS, Sunday Morning)
Featuring Indian mega-star Shah Rukh Khan and director Karan Johar, making sense of the world's most prolific film industry.
Ishara (Unicef)
Ishara means hand-gesture in Sanskrit. This is an educational film about deaf children living in Nepal and how they communicate.
Note: This is a select filmography – a complete list of  all our projects is available by request (email info@vermilionpictures.com).